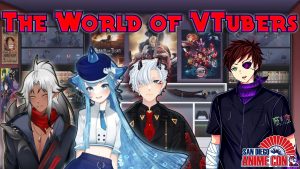 Join us as I, JohnLovesAnime, a VTuber interviewer with three years plus of experience take you on a deep dive about the never ending world of Virtual Content Creators known as VTubers! I invite alongside myself, MinnowCandy, DBTerra, & Kyotaro to help you learn more as we four talk about the world of VTubers, the community, what being a VTuber is about, and learning more about the new phenomenon of content creation coming from these virtual content creators!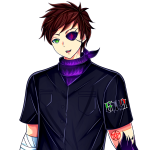 JohnLovesAnime: Anime YouTuber since December 2006 & a VTuber interviewer since March 2020 as he's the owner of Otaku Talks!, a VTuber interview talk show with 300+ episodes as the sole purpose to learn more about VTubers, for the community to support their favorite content creators, and for me to make new friends in the process. With many years of content creation experience, he wishes that he can give anime knowledge to others but also to talk to people about the neverending world of VTubers.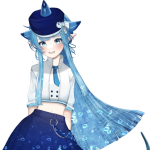 MinnowCandy: I'm Minnow! The first Yakuza idol! I'm a part time idol and a full time pain in the ass! When I'm not cracking skulls or taking the stage I'm comfy at my desk trying to provide the best content I'm able to provide! I offer a variety of content but my main content of choice is horror and voice acting! So grab your microphones,Glow sticks or bats and take the stage with me!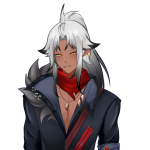 DBTerra: DeepBlueTerra, a Delinquent Black Tip Shark with a soft spot for his Idol Spouse! He's all about chaos and cheap laughs, cracking skulls and fighting foes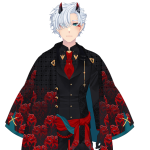 Kyotaro: Kyotaro is a VTuber/VArtist with extensive experience in the industry, with a wide range of skills in both comic making and vtuber creation. He hopes to share these skills with as many people as he can, so that they can achieve any goals they set for themselves.