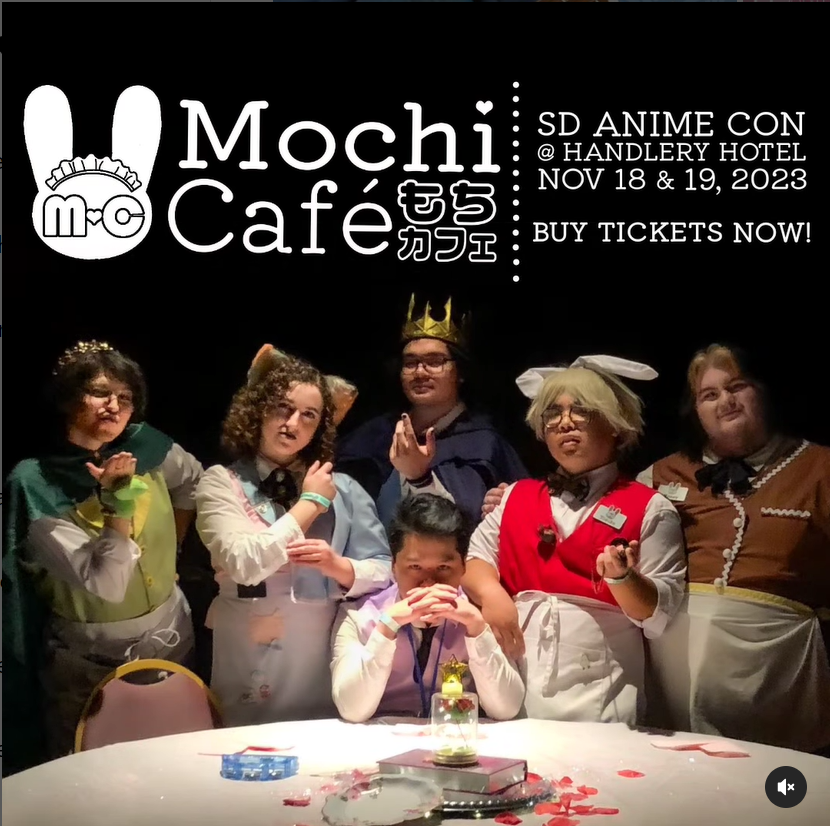 WE'RE BACK and we're doing ✨maid things✨ at our very first SAN DIEGO ANIME CON! We're bringing back our cafe sessions with more dances, live music, yummy food, and fun games. Tickets are EXTREMELY limited this time around so get yours fast!
Mochi Cafe was formed in 2009, and since then, it has been our mission to bring a taste of Akihabara's iconic maid cafes to San Diego, and to appreciate, celebrate, and educate our community on this unique aspect of Japanese pop culture.
Our colorful maids and butlers bring Japan's maid cafe scene to life here in California. Whether playing games with guests or dancing on stage, Mochi brings a welcoming and charming atmosphere wherever we go.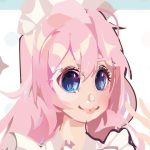 Mochi Cafe is happy to inform you that we will be hosting our popular Cafe Sessions right here at San Diego Anime Con! During set hours of the day, on both days, attendees will be able to join our colorful maids and butlers for snacks, performances, and good vibes!
If you would like to join us for these sessions, our presale tickets are open!
Please follow the link provided to be sent to our ticket page and choose which session you would like to join! Keep in mind that only SDAC attendees will be able to participate so make sure you go purchase your passes first! At-door ticket purchases will only be accepted if we do not sell-out from pre-sale. https://tinyurl.com/2rn5dyv8
Please see below for the schedule of our events!

Saturday 11/18/2023
Session 1: 12:00PM – 1:00PM
Session 2: 2:00PM – 3:00PM
Session 3: 4:00PM – 5:00PM

Sunday 11/19/2023
Session 1: 12:00PM – 1:00PM
Session 2: 2:00PM – 3:00PM
Session 3: 4:00PM – 5:00PM
During ticket selection, please select which session you would like to join and then take a look at our Add-Ons!

For $12, you can upgrade from a general admission to the VIP Package which will include a cute Mochi Cafe themed cup, a Cheki (decorated polaroid) of a random Maid/Butler, and an assortment of stickers and buttons!

You will also be able to choose between Meal Set A or Meal Set B. Only choose one!

Meal Set A:
A delicious Deluxe Strawberry Creme Cake
Drink of choice (Soda, Tea, Water)

Meal Set B:
A delicious Mochi set
Drink of choice (Soda, Tea, Water)